With 60 years of experience, Brett Martin is a leading UK-based manufacturer of a range of specialist plastic products for the construction, roofing, engineering, print, and display sectors.
In order to reduce their carbon footprint, energy efficiency programmes are in place. One of these is to invest in a low-emission fleet.
With nine Renault Trucks in their fleet, and having been impressed with their efficiency, and the backup service available, Transport Manager, Andrew Litchfield, knew going to RH Commercial Vehicles was a great option.
He said, "I have been really impressed with the level of service from RHCV, including the backup on the trucks, it's superior to other dealers!"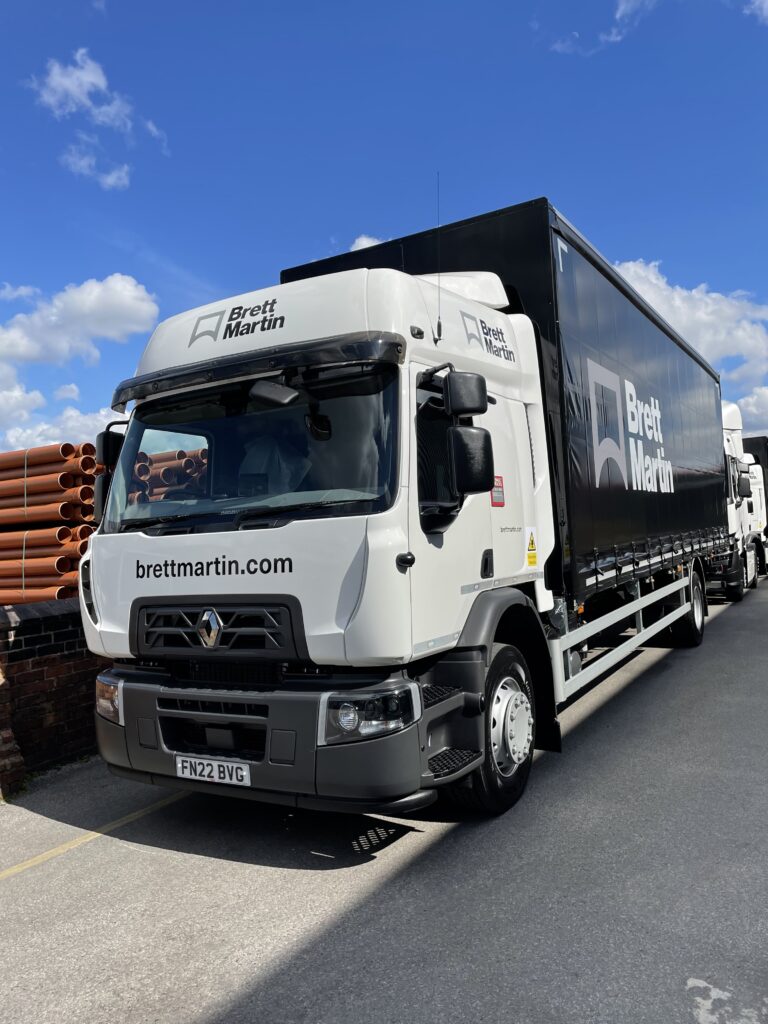 On this occasion, RHCV sold Brett Martin three Renault D 12-tonne trucks, three D-18 tonne trucks and one T430 tractor unit. These trucks will be used to deliver products around the country. So far, they have proved incredibly popular across the company.
When talking about the D ranges, Andrew was incredibly impressed.
"The D range models is perfect for our deliveries in urban areas as we do home deliveries as well as depots."
The Renault D Range is designed to operate in urban areas perfectly. It includes a reduced turning circle to make manoeuvring easier.
Safety is also a key consideration for the D range – especially in busy areas. The vision door, panoramic windscreen, and two-part rear-view mirrors allow for increased visibility.
The D range also features technology that ensures safety. Adoptive cruise control, hill start aid, and automatic emergency braking systems come as standard in the vehicle to ensure drivers, other road users and pedestrians are kept safe.
"The systems for safety in the D Range are state-of-the-art and vital when delivering in these urban areas like London – where we do a lot of business.
"They also meet all DVS vision standards for London which also makes operating safer."
The Renault T430 tractor unit has served Brett Martin well. From fuel efficiency to driver comfort, Andrew said they are "one of the best in the market"
"As a company, we have energy efficiency programmes to reduce our carbon footprint. Therefore, we invest in low-emission fleets to meet these objectives. The Renault T430 does this extremely well.
"Since the vehicle has been in operation, we have seen a good and impressive MPG."
As well as these elements, the vehicle really stood out for its comfort.
"The cab is exceptional and designed really nicely. This is a vital consideration, especially when our drivers are living in their trucks for most of the week. The drivers really like the Renault T Range internal specification and mod cons."
Memory foam mattresses are available with 221 litres of storage, microwaves, fridges, and USB-C outlets to ensure the cab is like a second home.
Overall, Andrew found the service from RHCV excellent – especially at the Alfreton depot.
"We actually moved to the Alfreton depot from another brand. The service levels were far superior! I know our trucks are in safe hands with Richard Bradbury and the team. They always go above and beyond."
"All in all, I can't fault the service from RHCV, Simon Bailey has always understood the business needs and matches us with the perfect trucks. The backup is the best on the market too. It makes it so much easier to form a strong relationship.
"When investing in trucks, long-term relationships are what it's about. This relationship with RH Commercial Vehicles can only get stronger."
Follow us:
ENDS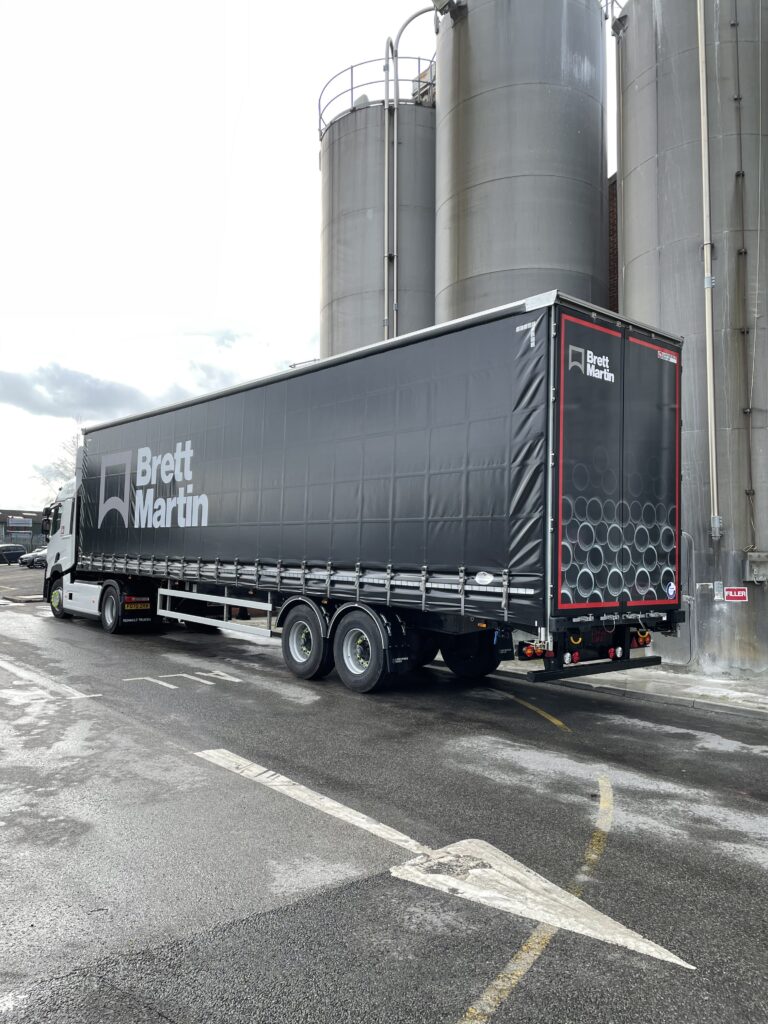 Notes to Editors:
RH Commercial Vehicles is a leading commercial vehicle dealership for Renault Trucks, Isuzu Trucks and Brian James Trailers. With sites spanning across the East Midlands, they are a one-stop shop for vehicle sales, repair, maintenance, and parts. They also have a modern paint shop to give vehicles a unique identity.
For More Information:
Grace Pells, Communications Executive:
Discover how we can help your business, get in contact now…