Trucks and trailers need to have an annual MOT in order to stay compliant when on the road – much like cars. However, unlike cars that only need testing after three years, trucks usually need an MOT test a year after registration. Trailers also need to be tested a year after they were supplied to you.
MOT tests are a legal requirement to ensure that vehicles are safe to drive in the UK and meet certain environmental standards. Failure to complete an MOT or driving an unsafe vehicle can cause costly penalties. If a vehicle fails its MOT, it can't be driven until the faults have been fixed.
However, there are simple measures you can take to keep your vehicle in good nick and make it more likely to pass its test.

What can you do to help your vehicle pass first time?
1) Have your vehicle serviced regularly.
Sounds a bit obvious, but trucks and trailers do get put through their paces in a relatively short amount of time. It is worth paying out for a regular service, which should be in line with the manufacturer's schedule, as small issues can be fixed before they turn into bigger and more expensive problems – and downtime!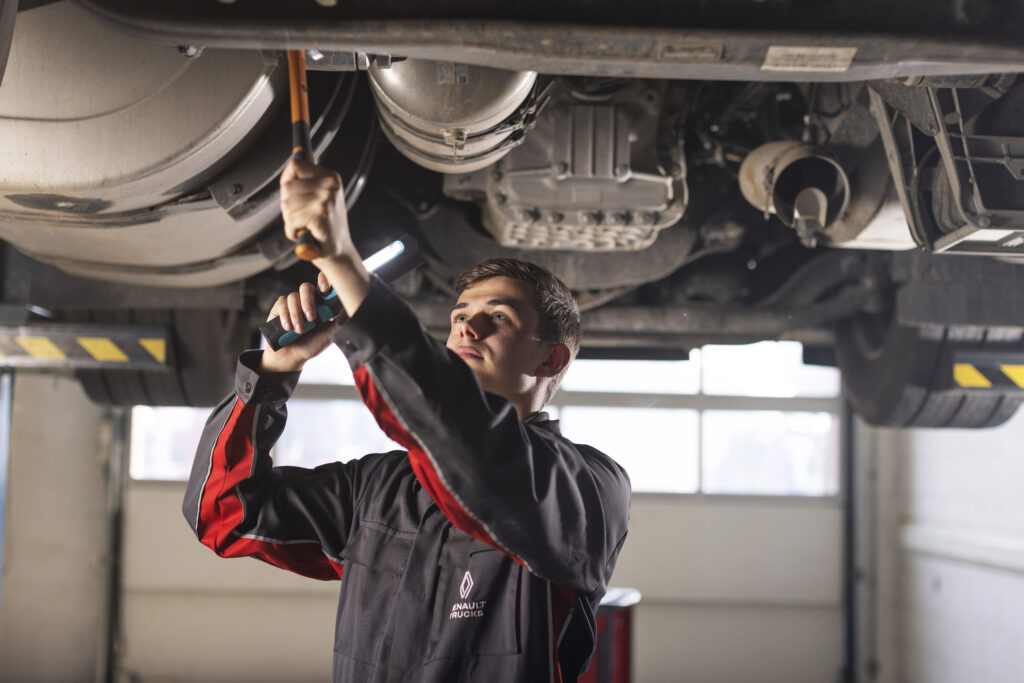 2) Check windows, mirrors and lights
One of the most common failures on an MOT is the glass, mirrors and lights on a vehicle. You can avoid retests and downtime by checking them beforehand – simple right? If you find any lights not working, you can buy replacement bulbs, glass and more from trusted vehicle part departments. It's easy to fit them before the test. The same goes for mirrors, replacements can also be bought from the same place. It is usually cheaper and less time-consuming to get this sorted before the test to avoid having to reschedule which can impact your business.
3) Check your tyres
Sometimes, trucks have to tackle tough terrain – and potholes! So, wear and tear is sadly unavoidable. Before your MOT, give your tyres a quick scan and look out for worn tread, bulges, lumps or tears and get them fixed – or replaced. Damaged tyres can be dangerous to you, your drivers and other road users so it is not worth ignoring.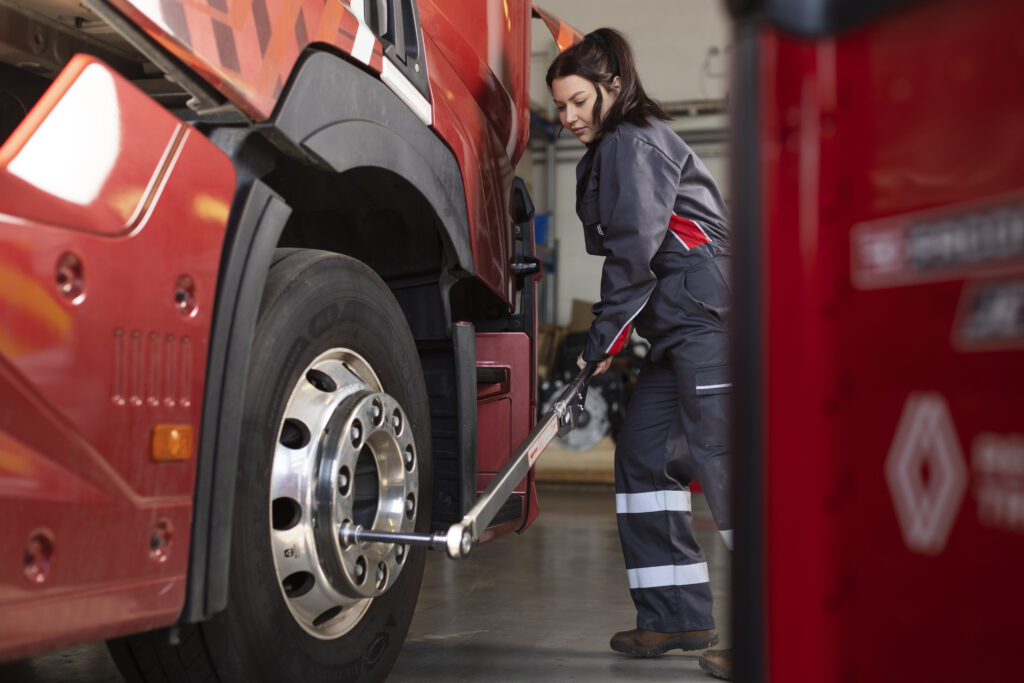 4) Check your brake and clutches
While your clutch isn't covered in an MOT – and automatic trucks are becoming the norm, it does consider the condition of the brakes and overall drivability. Test both when on the road or get it looked at professionally with a roller brake test.
Vehicles veering to one side when braking, grinding, metallic noises or steering wheel, brake pedals or general vehicle judders are all signs of brake failure. You may need to replace part or all of the brake system.
Truck parts and services are available across the East Midlands to get your vehicle up to scratch before your MOT at RH Commercial Vehicles. We have over £1.8 million worth of stock to cater for any part replacement.
Vehicle testing, maintenance and repair are also available across our six sites.
How can we help your fleet stay safe? Get in touch now